What is KML?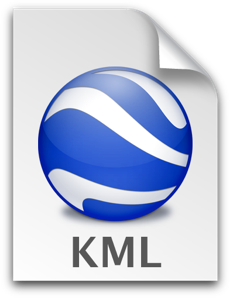 KML is an open, portable geographic data type. It contains both the data and rendering information in an XML file that is easy to read.
Originally known as Keyhole Markup Language, the technology was acquired by Google and subsequently submitted to the Open Geospatial Consortium to evolve as an implementation standard.
KML is more than a way to store map coordinates, it also contains instructions for how to display the location, such as marker color and style. Additionally, KML keeps your metadata coupled with the geographic data, which allows clients to filter and display additional information, such as what BatchGeo shows in the Marker Info Boxes.
While BatchGeo's use of KML is focused on points of geographic data, the standard can include lines (series of points), polygon shapes, and image overlays. Using a BatchGeo KML file in combination with other data sources could enhance your understanding of your data, a core principle of BatchGeo.